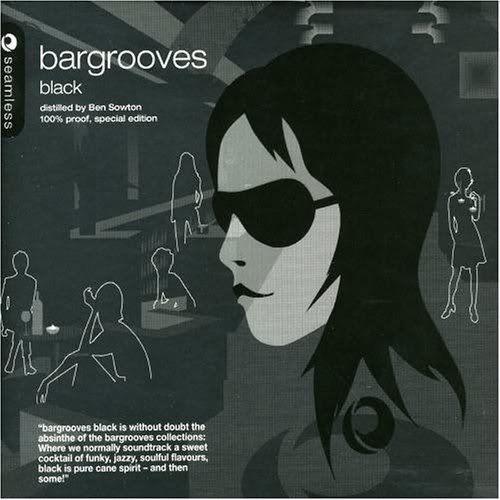 bargrooves: black


Black is the 100% proof version of bargrooves – deeper, with more than just a hint of tech-house, and packed with a lot of punch. This album is definitely not for the faint hearted but is perfect at 4.00m when you really don't want to go to bed!
--
This CD represents a new addition to the bargrooves stable of single-CD special collections. As much a personal indulgence as by popular demand, we have produced 'black': The 100% proof, take no prisoners, no holds barred, 'hello captain!', single CD of deep, tech house and a dash of progressive.
bargrooves 'black' is without doubt the absinthe of the bargrooves series – where we normally soundtrack a sweet cocktail of funky, jazzy, soulful flavours, black is pure cane spirit – and then some!
Bargrooves 'black' will definitely be for those 4am moments, and we don't mean deep sleep!
Tracks
1. Together : Soundz
2. Sandcastles : Ferrer & Sydenham Inc
3. Blue Skies (Martinez Cosmic rework) : Holmes feat. Dragonfly
4. Lookin' for Love (album version) : Pete Moss
5. Life Moves : Aquaculture
6. Round & Round : 20th Finger
7. Be With Me : Ross Couch
8. And She Said (Terry Lee Brown Jnr remix) : Dalminjo
9. Finding Paradise : Ferry B feat Karolien Greenacre
10. Terricola (Alpha Male mix) : Mr C
11. Another Day : Native New Yorkers feat. Jessica Lauren


Pass if need: founes.blogspot.com