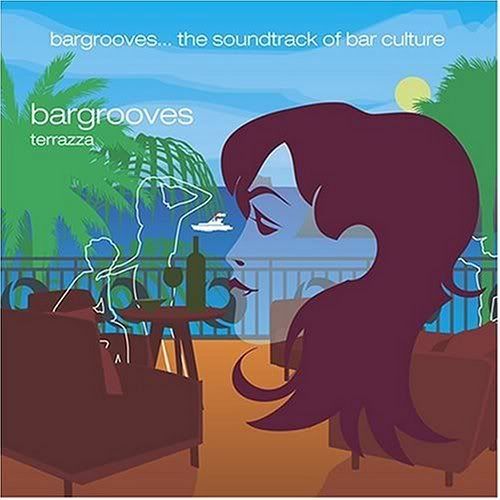 bargrooves: terrazza v.11
Guest mixer Lele Sacchi joins bargrooves' Ben Sowton to create another collection of gorgeous deep house music, this time with a touch of ice-cool electro. This is the definitive soundtrack to la dolce vita!
--
"An excellent compilation for fans of deep house" amazon.co.uk
--
Continuing its travels through 'spaces in special places', bargrooves now arrives at the heart of Mediterranean nightlife. A life of luxury, pleasure and perhaps even a drop of self-indulgence acted out beneath a blanket of stars on a terrace wrapped in little but the best house music.
--
Ben Sowton is a champion of music tailor-made for such hedonism. Here he once again establishes his credentials as a knowing selector of other-worldly dance music. From the opening moments of Louis Botella's 'Cuba Libre' to Miguel Migs' 'City Sounds Part One' via Souldoubt's 'Work It' (signed to Seamless and exclusive to this album),, Ben leaves no one in any doubt that his is a mix to lose yourself in. Decadence or wild abandonment? You decide.
Tracks
Disc 1
1. Cuba Libre (Terrace mix) : Louis Botella & Marino Berardi
2. Trapped in Paradise : Sun Trust
3. Kiss Your Dreams : Moisture Control
4. One For Me : Fred Everything
5. Electro De-Luxx : Martinez
6. All About (original mix) : Magik Johnson & Jim Barton
7. Work It : Souldoubt
8. Like This (Doin' It) (High Spies remix) : David Garcia & Joey Mazzola
9. The Best Part (Wise Decision) (Copyright mix) : Mindinfluence pres. The Solid Gold Playaz
10. One-Two One-Two : Miguel Migs
11. Can't Let Go (club mix) : M-Gee
12. Wait A Minute (original mix) : Axwell feat. Nevada
Disc 2
1. Antidis : Star You Star Me
2. Soul Magic (Swag remix) : Ybu
3. Numbhands : Ashley Marlowe
4. Don't Cause I Won't : Lance de Sardi
5. Body Do You Want Some? : Hipp-E
6. Fandango : Vinylovers
7. Do You Love Me (Shock Talk mix) : Big Sexy feat. Yost & Funk
8. Inside Out : Mayaku
9. About Now (Jon Marsh All About vocal mix) : Roy Davis Jr.
10. Stalker's Groove : Boogie Drama
11. Broken Mirror (David Duriez Plastic Music remix) : Random Factor
12. Breathe Again : Troublemen